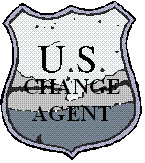 Stay Alive
This rule counsels against self-sacrifice on behalf of a cause that you do not wish to be your last. It means choosing with a view to consequences as well as to the impulse.

Start Where the System Is
The

Empathy Rule. It is easy for the practitioner to forget that the use of jargon which prevents laymen from understanding the mysteries is a Hostile Act!


Never Work Uphill!
Work where success chances are good, or at least decent; Don't argue if you can't win;
Play God a little.
Innovation Requires
A good idea + intitiative + a few good friends

A GOOD IDEA -- PLUS

A FEW GOOD FRIENDS

You need all the components here: A good idea, the inititive & time to implement it, and the help of others



Load Experiments for Success
Experimentation always involves risk.

After the decision to risk has been made, take all precautions.

LIGHT MANY FIRES

If many interdependent subsystems are catalyzed, and the Change Agent brings them together to facillitate each others efforts, the entire system can begin to move.

RULE VII
Be especially alert to the constructive forces / commonalities which are often masked in a problem-oriented culture. Beware of a tendency to view the world as full of grim problems that need to be "worked through".
JJ

Capture the Moment
If you have relatively full access to your organized experience, to yourself, and to the situation, you will be able to capture the moment more frequently.